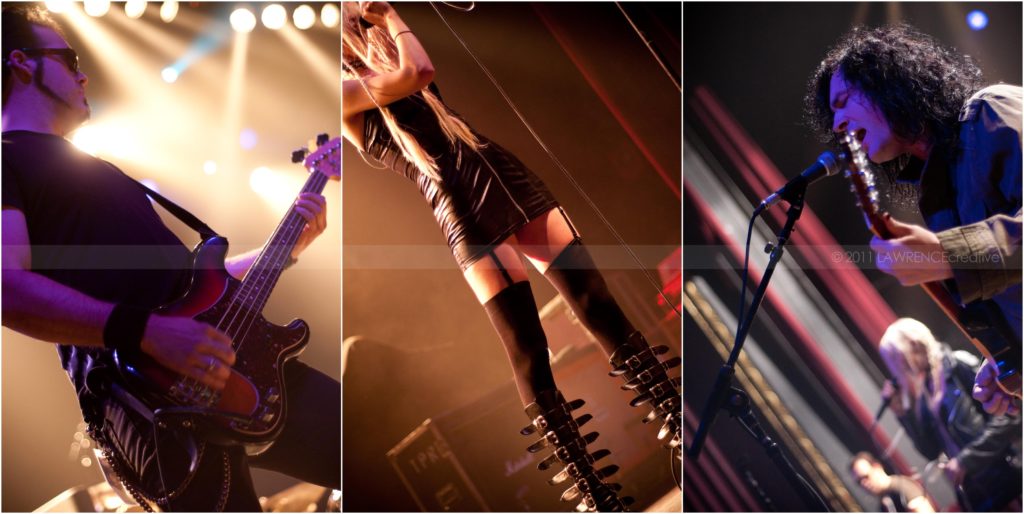 Full coverage photography from National to Local acts, companies and venues, I have covered them all…and now it's your turn.  Contact me now to discuss availability.
Clients: Pewabic Pottery, Fillmore Theater Detroit, Social Connection, Motor City Casino, Channel 955, Wayne State Press, Motorcityblog, Hear Magazine…
Click here to view a larger Collection of Concert Photography on my Flickr Page.
Career Band List: AfroPunk Tour 2009 feat. Saul Williams, American Fangs and Amp Fiddler, Aimee Mann with Squeeze, Amy Gore & the Valentines, Andre Williams, Ashes Divide, The Badways, Band of Horses, Biters and Jesse Malin, Concrete Blonde, Cybertrybe, DeadIn5, Deap Vally, Electric Six, Ellie Goulding, Evanescence, Gary Numan, Good Bad and Ugly, Gorvettes, Guided by Voices, Janes Addiction, Kenny Martin Tribute, King Buzzo, Less Than Jake, MrSHZ, Nine Inch Nails, Orbitsuns, Patti Smith, Peter Murphy, Public Image Limited, Plastikman, Powerman 5000, Red Crush, Revolting Cocks, Rhythm Corps, Richie Hawtin, Soul Finger, Sponge, Stone Temple Pilots, The Graduate, Trick9, Ty Stone, WILCO…
Festivals: Movement-Detroit Electronic Music Festival, Hamtramck Music Festival, Metro Times Blowout, Red Bull Big Tunes, 32nd Ann Arbor Folk Fest feat. Jeff Tweedy, Carolina Chocolate Drops…
Click here to view a larger Collection of Event Photography on my Flickr Page.
Events: Pewabic Pottery Garden Party, Damned Exhibition, Theatre Bizarre, Titties 4 Pitties, Social Connection-Monsters Ball…